OC LIFe (Lifesciences Innovators Forum) – Impacts of COVID on Clinical Trial Pathways
October 28, 2020 @ 3:00 pm

-

4:30 pm
Updates on the clinical trial landscape during COVID-19 and how COVID-19 has impacted pre- and post-market trials for drugs, devices and diagnostics.
COVID-19 has disrupted technology commercialization, but also provided new pathways to market. Join our panel session to hear the latest information and updates on the clinical trial landscape during COVID-19 and insights about the challenges and opportunities for entrepreneurial ventures going forward. Hear from experts in clinical research and regulatory affairs as they share their thoughts on how COVID-19 has impacted pre- and post-market trials for drugs, devices and diagnostics.
---
Panelists: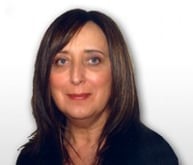 With over 20 years of experience, Ms. Giroud is founder and senior faculty board member of the World Medical Device Organization (WMDO). Ms. Giroud is regarded as a recognized clinical research and regulatory expert within the medical device industry, having shared her extensive knowledge and experience with multi-national corporations and startup companies from around the globe.
She is also currently convener for the expert group on clinical investigations; TC 194 WG4 for the ISO 14155 as well as liaison with the EU Commission – CIE (Clinical Investigation and Evaluation) task force.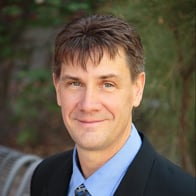 Dr. Templin has over 20 years of experience in nonclinical/clinical drug development; with expertise in nonclinical toxicology, pharmacology, pharmacokinetics, and pharmacodynamics. In his current position he provides scientific and program guidance for nonclinical development; provides advice to strengthen and/or accelerate nonclinical development programs; and to enhance scientific rigor and regulatory compliance for biotech and pharma clients. Pharmaceutical development experience includes programs for gene therapy, biologics, nucleic acid-based compounds, proteins/peptides, and small molecules. Industry experiences have ranged from start-up biotechnology to mid-sized pharma companies.
---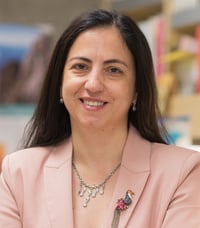 UCI Center for Clinical ResearchDr. Bota will continue to serve as an associate professor for Neurology and as medical director for the neuro-oncology program at the School of Medicine. Dr. Bota is responsible for overseeing the development of clinical research and the new clinical trials business, guiding the development and implementation of this important initiative. Her proven leadership and passion for research inspires those around her and will be a great asset in achieving our collaborative vision for the future of clinical trials at UCI.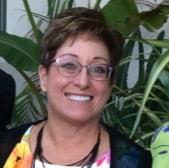 Allison Oliva is a Senior Clinical/Regulatory Consultant supporting medical device, biologics and pharmaceutical industries. She specializes in strategic planning, project management, clinical operations, study design and implementation, new product launch. Her project history includes cardiovascular & endovascular surgery, interventional cardiology, opthalmology, gynecology, oncology, tissue regeneration/antiaging and aesthetic studies.
---
Moderator: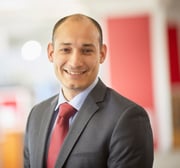 Luis Jimenez serves as the Vice President of Business Development for BrandwoodCKC and is the current President of OCRA (Orange County Regulatory Affairs). His experience includes operations, quality control in cGMP manufacturing, regulatory affairs for manufacturing, design engineering, technology transfer and project management within a start-up and large corporations such as Johnson & Johnson and Express Scripts. Luis's background includes Chemical Engineering, Cum Laude with focuses on Computer Science and Economics, and an MBA with Academic Excellence. His trajectory in diverse health-related companies including building a class III medical device bio-tech company from the bottom-up provides him with hands-on experience solving the challenges of navigating regulatory approvals. Luis is passionate about the juncture between life sciences innovation, entrepreneurship, and regulatory frameworks.